3D Printing Service in Mumbai
3D Printing Service in Mumbai
In 2016, Isha Kalbag introduced 3D Printing Service in Mumbai for customized trophies as per the client's design, shape and size. All that is required is to "Google any design and share it with us" and we will do rest. Right from creating the 3D design,3D Printing Service in Mumbai, production till final delivery we handle it all. We also work across various materials like fiber, metal, crystal, acrylic, glass and wood to fit it in your budget!Hence we are known as the best 3D Printing Service in Mumbai.
We also specialize in Customised Medals and Keychains as we are the best Keychains Manufacturers in Mumbai and also the best Medals Manufacturers in Mumbai.
To know more about our Products click here:
Creative Awards and Rewards is India's largest 3D Printing Service in Mumbai..
Read more to know about our product range:
With our diverse range of state-of-the-art equipment, we offer customers complete solutions. With over a decade of Rapid Prototyping experience, you can rest be assured that we can meet your needs as we are the most trusted 3D Printing Service in Mumbai.
Being the best Corporate Gift Suppliers in Mumbai, our company is able to stand stable in our domain with the efforts and the support of our team members. Our wide network and our ethical business policies also play an important role in making us a renowned name in a small span of time. We are known as the best Personalized Gifts Manufacturers in Mumbai.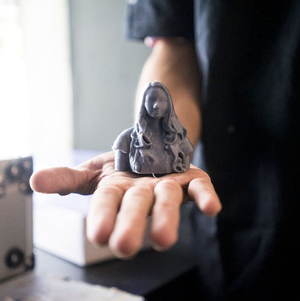 Address
124, Andheri Industrial Estate, Off Veera Desai Rd Andheri (W), Mumbai - 400053